wset level 1 awards in wines
A beginner level introduction to wine suitable for those starting a wine career or pursuing an interest in wine.
For individuals new to wine study, this qualification provides a hands-on introduction to the world of wine. You'll explore the main types and styles of wine through sight, smell, and taste, while also gaining the basic skills to describe wines accurately and make food and wine pairings. Upon successful completion, you will receive a WSET certificate and lapel pin. Find out if this course is right for you.
"WSET qualifications have given me the basis to develop my wine expertise. I've been inspired by the classes and have made contacts within all areas of the wine industry."
The main types and styles of wine

Common wine grapes and their characteristics

How to store and serve wine

The principles of food and wine pairing

How to describe wine using the WSET Level 1 Systematic Approach to Tasting Wine® (SAT)
Find out if this course is right for you. Take the Level 1 Award in Wines quiz here.
This qualification has a minimum requirement of six hours of study time, in a classroom or online, with a WSET course provider. Available to study in English languages:
Assessment is by a closed-book exam of 30 multiple-choice questions. This qualification is regulated by Ofqual.
There are no entry requirements for this qualification. You must be of legal drinking age in the country where you are attending the course to participate in any alcohol tasting. However, this is not a barrier to successfully completing the qualification. Requirements may vary by course provider.
For more information and full details on the course requirements, please download the Specification below.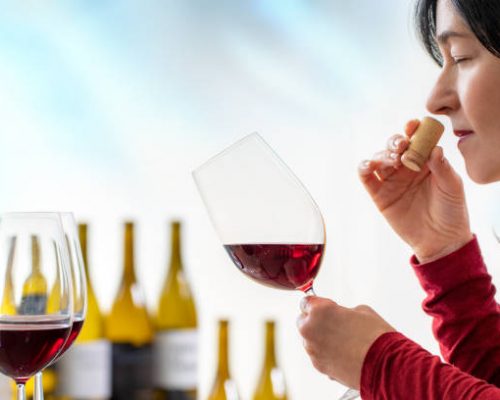 WSET Level 2 Awards in Wines
WSET's Level 2 Award in Wines is a beginner- to intermediate-level qualification exploring wines, suitable for industry professionals and wine enthusiasts.
Welcome to our Knowledge Centre, here you can get a taster of what you will learn on one of our courses. You can also explore the many career options in wines and spirits and read about the experiences of our students, educators and graduates around the world.